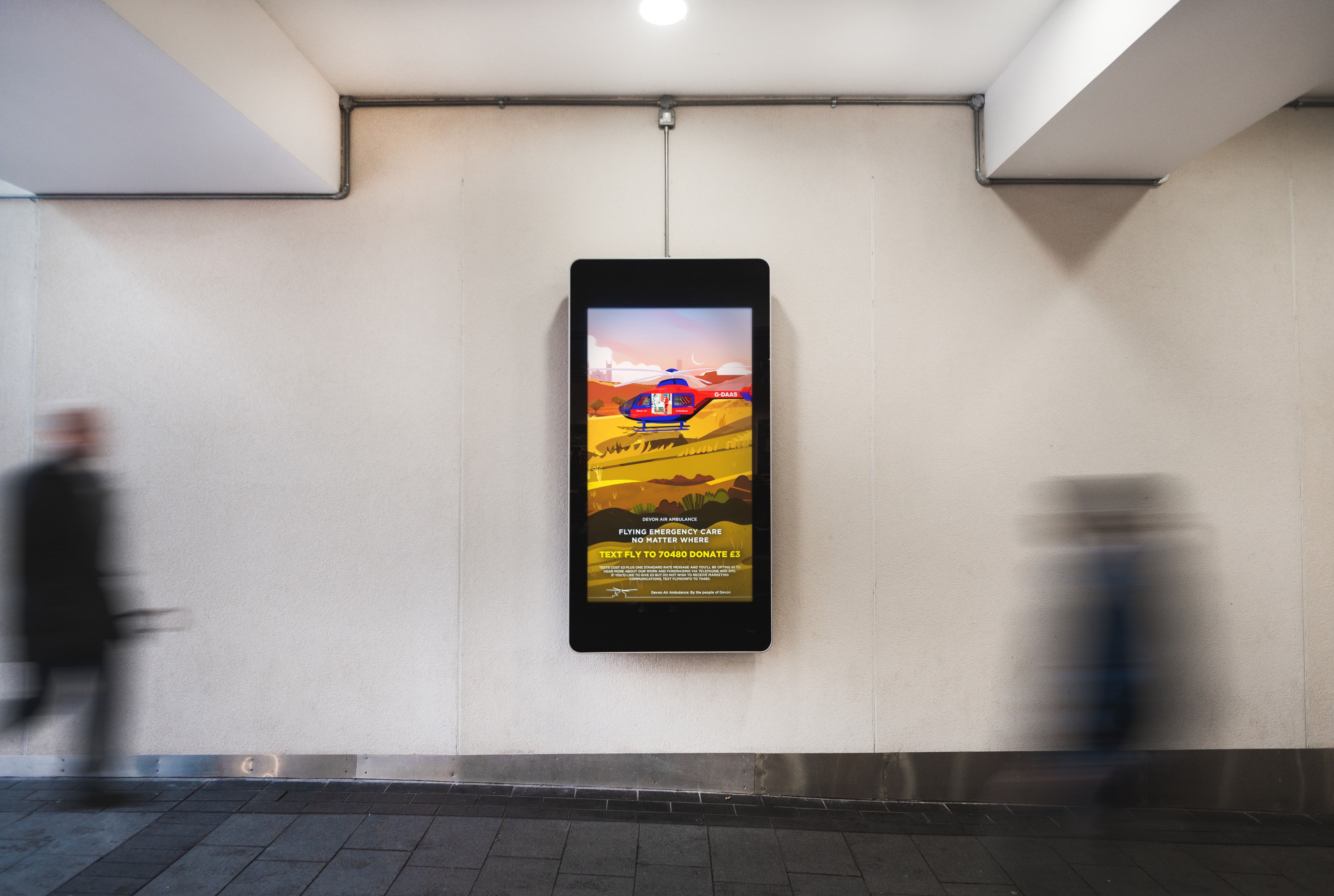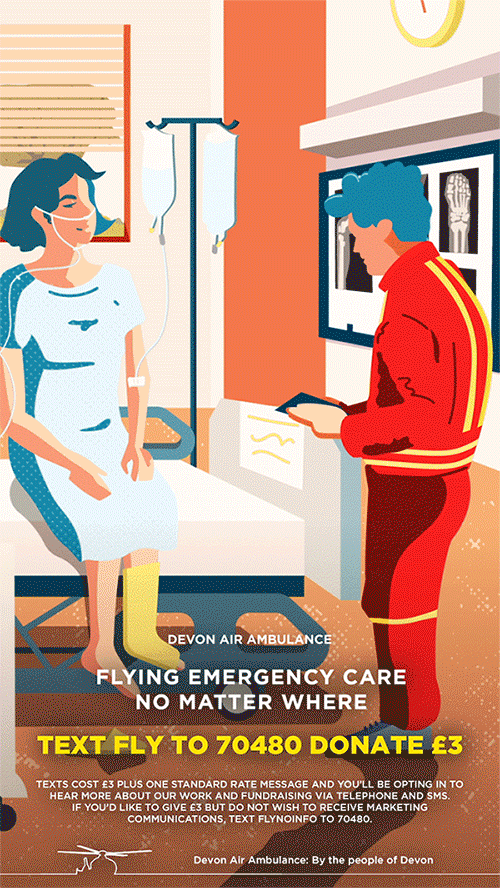 Devon Air: Flying High - OOH Advert︎2020
with

The New Kid Collective





The Devon Air Ambulance is a charity dedicated to providing rapid and agile medical services through helicopter air ambulances. They needed a social & OOH ad to replace their usual fundraising methods due to COVID-19. The project was a collaboration between creatives and strategists from the UK and Canada, bringing together a myriad of diverse backgrounds such as advertising, psychology, and business management.

As the lead illustrator I imagined Devon's rich and complex landscape within a portrait format along with incorporating Exeter landmarks, and Devon Air's fierce red-blue helicopter. Intergrated with a hospital scene that is nested within the helicpoter.
"Flying Emergency Care, No Matter Where." This ad was live at train stations and malls around Devon in the UK during the Winter Holidays of 2020.